Just one look at Carlie Eastwood's Instagram account, one can tell her passion for surfing, and competitive drive is well beyond her years. This young adventurer has been traveling the globe with her family searching for warm wave perfection since she was in the single digits. Carlie embodies the LIVE, TRAVEL, SURF spirit, and we couldn't be happier to have her as an Eidon Adventurer.
We caught up with Carlie for a one-on-one interview, asking her questions about herself and who's behind the surfboard.
Fun fact, you are our youngest adventurer on board! At what age did you start getting into surfing?
I am 13 years old and have been surfing since I was 6.
Did you grow up in Florida?
Yes, I have lived in Florida my whole life. I've grown up constantly surfing with my dad and my brother, and I feel grateful to live in a place where I can always find a wave, even if it's small.
What is your fav surf move?
My favorite surf move is a vertical snap. A vertical Snap is when you're hitting the lip of the wave when it's breaking, and at some point the noise of your board is at 12 o-clock.

Who do you look up to for inspo?
I look up to Carissa Moore, Caitlyn Simmers, Alyssa Spencer, and Sawyer Lindblad.
What is your fav surf movie?
My favorite surf movie is Momentum because I loved hearing Kelly Slater, Rob Machado, and all their friends talk about growing up surfing together while competing against each other. I know it's hard competing against your friends, but it's the best when you can have fun in between heats and go on surf trips together! I enjoyed hearing all their memories.
Paddle suits or one-pieces?
Paddle Suits are definitely one of my favs!

How many surf competitions do you take part in per year?

I compete in about 20-25 competitions a year. This past year I competed in my first WSL event, the Super Girl Pro, in Jacksonville, FL. I was in a heat with Carissa Moore, which was amazing!! I have also qualified for USA Prime, and I look forward to all their events to gain more experience. I plan on competing in NSSA Nationals this summer in California, and I'm really excited about that.
What do you like doing in your free time?
I enjoy working out, listening to music, and spending time with my family.
What would be your dream job?
Being a Pro Surfer is a dream, and I want to live my life doing what I enjoy the most.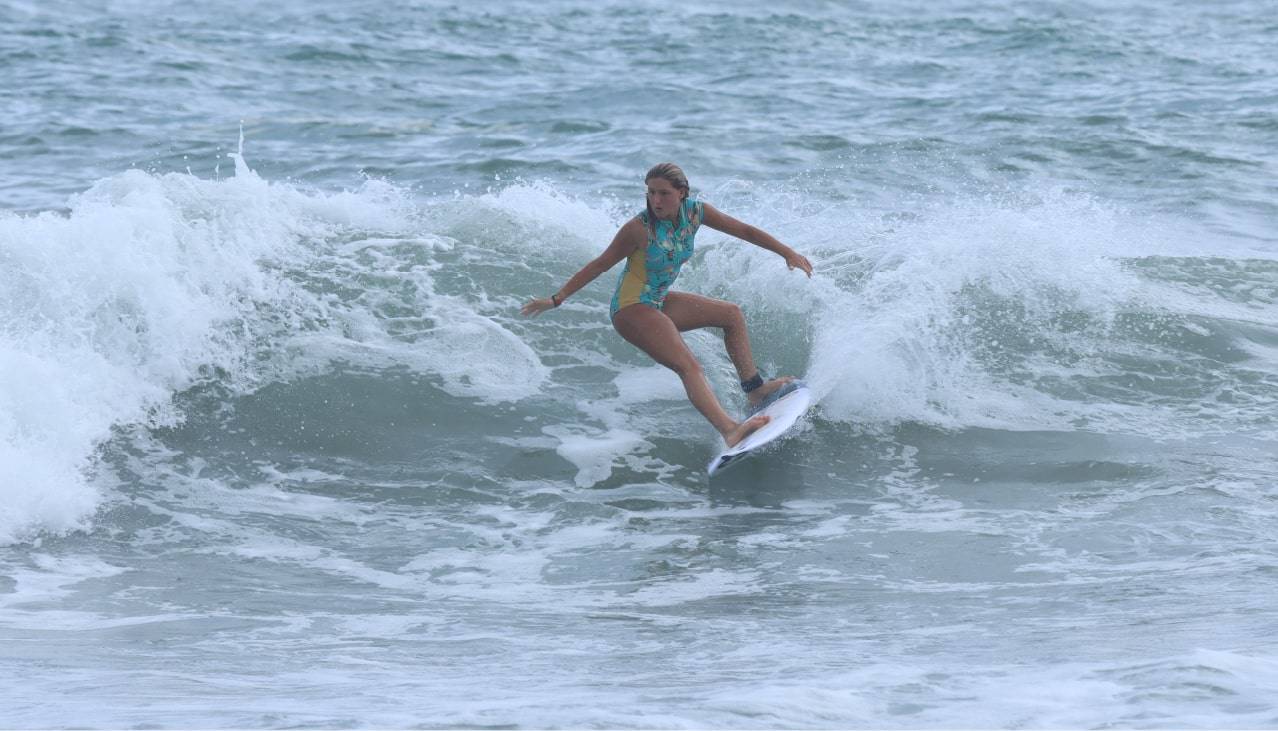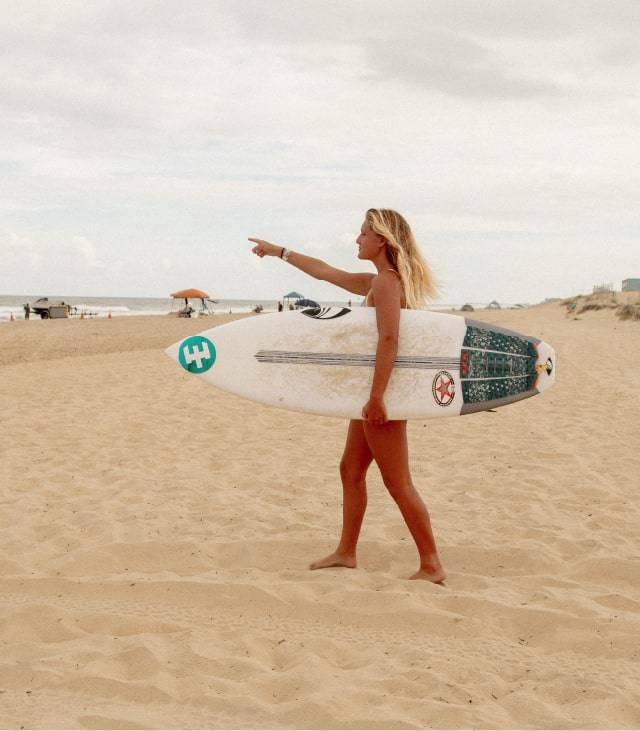 What made you want to start surfing?

I've loved the ocean since I was little. My dad got me into surfing. He always wanted a surfing family and taught my brother and I how to surf.
What are your favorite Eidon pieces?
My favorite Eidon pieces are the triangle tops and the Abby bottoms. I love all the choices of colors and because they really look great on all body types.
Follow Carlie's path to becoming a professional surfer! Eidon is proud to join her on the adventure. You can follow her journey on Instagram right here.
If you shop online with us those days, you'll be making a difference for the ocean and environment.
Meet our youngest Eidon Adventurer: Carlie Eastwood! Get inspired by this hardworking grom's path towards becoming a pro-surfer in our latest one-on-one interview.
It's a trend you've probably seen on social media: the upside-down bikini top! Here's how to steal the look.